Locations in West Virginia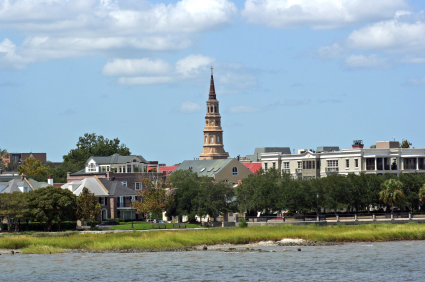 A downtown revitalization program has given Charleston a unique modern identity, with a mixture of restaurants, shops, businesses and historic sites. As the state's capital, the city has plenty of cultural arts and entertainment venues as well. There are mountains close by and the lovely Kanawha River that winds through the city, creating a relaxing atmosphere. Above all, the friendly residents give visitors a reason to keep coming back to Charleston.Top 3 Attractions in Charleston
Clay Center for the Arts and Sciences—This facility is dedicated to the education and appreciation of arts and sciences. It features two theaters, discovery museum, art gallery, planetarium shows on a domed screen, café and gift shop.
Coonskin Park—Take your pick of outdoor and indoor activities at this park of all parks. Try swimming, fishing or boating in hot weather, or take in some tennis or golf (real or mini). To relax, have a picnic or stroll along the miles of walking paths. Finally, check out the West Virginia Chaos soccer team in action at the soccer field.
Beckley Exhibition and Coal Mine—Combine two activities into one fun-filled trip at the mine as well as the Youth Museum of Southern West Virginia. See how West Virginia's most important industry is handled, with a ride in coal cars deep underground to exhibits documenting the history of coal mining. Visit a historic coal camp, house museum. The Youth Museum is just for kids and is housed inside of four railroad cars. See everything from dinosaurs to a planetarium.
On the banks of the Monongalia River in northern West Virginia is Morgantown—home of West Virginia University and a host of high-tech business headquarters. This vibrant community has plenty of activities for everyone, both rugged outdoor recreation and indoor cultural arts. Take some time to explore this scenic mountain town and experience it for yourself to see why it's ranked so high on lists of best places to live in the country. Top 3 Attractions in Morgantown
Historic Downtown—Get a professional tour or take a self-guided one and see the historic architecture of the downtown area. Hear the stories of the town's founders and learn about the diverse groups of people as they came to Morgantown and claimed it as their own. More than 50 historic spots come alive and educate visitors on the past and present of this mountain city.
Cheat Canyon—Get the thrill of a lifetime on Cheat Canyon's Class III and Class IV rapids with a rafting outfitter as your guide. The scenery is breathtaking and the excitement is high when you paddle down the river. Day trips or overnighters can be arranged, and it's fun for the whole family.
West Virginia University Athletics—Get tickets to your favorite sporting event, whether that's football, basketball, etc. Cheer on the Mountaineers as they take on opponents and make the hometown crowd proud. Quality sporting events occur year round, so put on the blue and gold and cheer your heart out.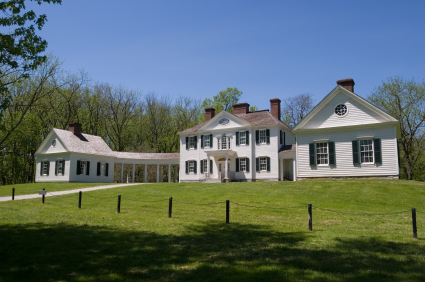 A visit to Parkersburg is a fine way to experience the cultural heritage that West Virginia offers. From handcrafted artistry to well-preserved architecture and museums filled with rare artifacts, the attractions in Parkersburg are plentiful, informative and fun. With easy access to mountains, rivers and lakes, the city is both beautiful and peaceful.Top 3 Attractions in Parkersburg
Blennerhasset Island State Park—Relive a story of treason, conspiracy and plots at this historic site, once owned by a key figure in the Aaron Burr treason conspiracy in the late 1700s. Today, the park is home to a historic mansion turned museum and visitors can also take a horse drawn carriage ride, rent bikes or hike along the many scenic trails. A cool riverboat ride takes visitors to and from the island.
Fenton Art Glass—Ranked as one of the best factory tours in the country, the Fenton Art Glass factory educates visitors on the art of handcrafted glassmaking. See it made the old fashioned way and check out the gift shop and museum after touring the factory floor.
Middleton Dolls—Indulge yourself with a visit to the Middleton Dolls facility, where collectible dolls of all shapes and sizes are on display. See the Legacy Doll House Museum and the Newborn Nursery for an extra dose of loveable, huggable dolls and stop by the gift shop for a sweet souvenir.
Once called "Little New York" for its booming economy in its coal mining days in the late 1800s, Bluefield today has a big-city attitude and small-town charm all rolled into one. Combining business and pleasure, the city of Bluefield is home to progressive companies with workers who know how to play after hours in the surrounding mountains and valleys.Top 3 Attractions around Bluefield
Coal Heritage Trail—Learn all there is to know about Southern West Virginia's coal mining heritage by traveling the trail. It takes you through several districts and points out historic markers where significant events occurred. Linking 11 counties together, the trail is a fine way to see the state and learn about its past and present.
Wolf Creek Indian Village and Museum—Near the site of an actual excavation, this recreated village gives an up-close view of Native American life in the region. With a museum full of artifacts and interactive exhibits, this facility is definitely worth seeing. (Bastian)
Winterplace Ski Resort—Although the resort is enticing at any time of year, winter is when it truly comes alive. Skiing, snowboarding, snow tubing and more are just waiting for you at this mountain getaway. With nine lifts and more than 90 acres of skiable terrain, Winterplace is a skier's paradise. (Ghent)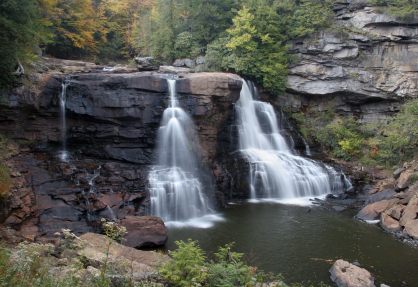 The north-central hills of West Virginia are home to Clarksburg, a hometown community with easy access to larger cities nearby. With low crime rates, property prices and cost of living, Clarksburg residents are free to concentrate on the good things in life, such as recreation, community development and heritage.Top 3 Attractions around Clarksburg
Stonewall Jackson Dam and Resort—Just minutes away, this mountain lake provides endless recreation in the form of water sports as well as golfing, camping, hiking, biking and fishing.
West Virginia Italian Heritage Festival—For 30 years, this event has drawn thousands to Clarksburg every autumn for the three-day street festival. Live music, shows, food, displays, exhibits and scheduled events fill each day with the cultural heritage of Italian Americans.
Prickett's Fort State Park—This living history attraction depicts life on the West Virginia frontier of the 18th century reenactments, original restored cabins and a replica frontier fort. Visitors can also go fishing, boating or hiking in the surrounding West Virginia wilderness (Fairmont).